What does the 2020 4Runner

Dashboard look like?
2020 4Runner Overview
The ever-popular 4Runner has returned to Toyota of Alvin for 2020! 4Runner is a fun to drive full size SUV that has something to offer everyone. It comes fully stocked with a standard 4.0L V6 VVT-i engine that roars with 270 horsepower. The vehicle has a standard 5 speed automatic transmission and features power-assisted 4-wheel ventilated 4-disc brakes. 4Runner also possesses a muscular towing capability of up to 5000lbs. Toyota has equipped 4Runner to be able to handle a variety of outdoor and off road situations. If you live in a more secluded area, or you just love off-roading, 4Runner might be your perfect next vehicle! Join us at Toyota of Alvin as we talk about some of the ways the 4Runner's dashboard controls can help you conquer some rugged outdoor terrain.
2020 4Runner Dashboard style
So, just what does the 2019 4Runner dashboard look like? Let's step inside the cockpit of the 2019 4Runner. The first thing drivers will notice is the purposeful and rugged styling. The interior dashboard has been sculpted with a clean and modern attention to detail. The 2019 4Runner dashboard layout is completely intuitive. The 6.1 inch touchscreen display is prominently placed, so you'll have effortless access to available navigation. It also includes a helpful backup camera with projected path, which simplifies reversing in a larger vehicle. The 4Runner's gauges feature Optitron technology so they're easier to read whether you're driving during the day or the night.
2020 4Runner Capability
At the touch of a dashboard button, drivers can switch into Kinetic Dynamic Suspension System (KDSS) or Crawl Control. These systems help the 4Runner remain stable regardless of how rugged the terrain is. KDSS optimizes your 4Runner's suspension system, while Crawl Control can automatically regulate the throttle and brakes going over uneven ground. You can also adjust the driving performance for different road conditions with the dashboard's Multi Terrain Select feature. This helps control the amount of wheelspin drivers may experience by changing the amount of engine throttle.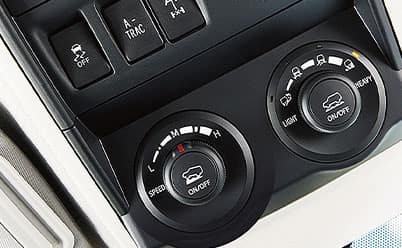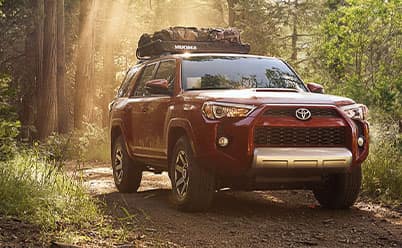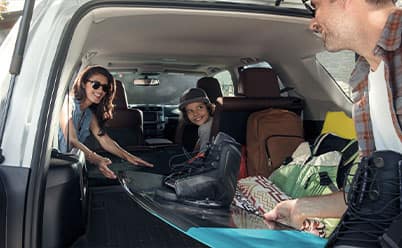 The 2019 4Runner instrument panel also alerts you to any tire pressure issues before they ruin your drive with the Tire Pressure Monitor System (TPMSS). Did you know that maintaining your tire pressure is an important factor in getting good fuel economy? As you can see, understanding the 4Runner dashboard is key to navigating over rough terrain and off road obstacles.
Toyota of Alvin
TToyota of Alvin is Houston's preferred source for fine new and used vehicles. Our customers know that we deliver excellent service and great value everyday. Don't take our word for it, just ask any of the countless satisfied customers we've helped from Pasadena, Pearland, Friendswood, and beyond. If you're ready to take on the great outdoors in a brand new 2019 4Runner, schedule a test drive with a Toyota of Alvin associate today. Stop by in person and see the exciting new offers on display. The bold 2019 4Runner is on sale now at Toyota of Alvin, starting at only $35,310.